Lish1125

chat with Lish1125
| | |
| --- | --- |
| gender: | woman |
| looking for: | friends, dating a man |
| distance: | 2935 km |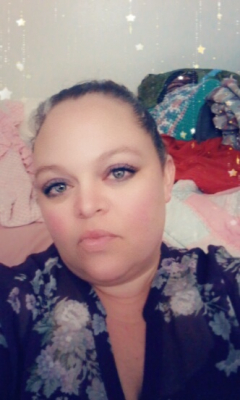 about Lish1125:
I am divorced. I have two teenage kids, my daughter (15) lives with me and my son (18) lives with his dad but he comes over ever other weekend. I enjoy the outdoors life camping and hiking. I love to cook and try new things. My friends say I'm nice and too nice at times. Want to know more just ask.
what Lish1125 would like to do on a first date:
I am an open book. On a first date i think talking and getting to know each other is very important so a movie is out but dinner, or a walk would be doable.
Lish1125's profession:
Workforce analyst
Lish1125's interests:
physical:
ethnicity:
white
height:
5' 6" (168 cm)
would you date someone under 4'10" tall?
yes
body type:
big & tall/BBW
hair color:
brown
eyes color:
hazel
social:
do you still live with your parents?
I live in a house with my lover/family
do you own a car?
yes
marital status:
single
do you have children?
yes
would you date someone who has children?
yes
do you want children?
undecided
your religion:
non-religious
do you like metal (the musical genre)?
It's ok..
health:
are you vegan?
no
do you drink alcohol?
sometimes
do you smoke pot?
no